---
Introduction
'APEX EDUCATION' is a professionally managed education center with a covered area of about 7000sq.feet, has many class rooms which are equipped with air conditioners.The Institute has a well stock library and an impressive reading room.
'APEX' is a well renowned and result oriented name in the field of providing best education in Faridkot. APEX has attracted noted academicians. It has become synonym for success in Bank, PO, Bank Clerk, SSC, PSTET and many other State & Center Govt. Exams, We also excel in providing coaching in language courses English & French.
Recent Ielts Results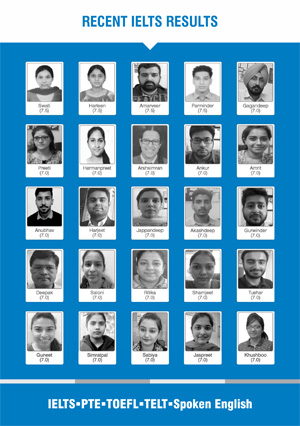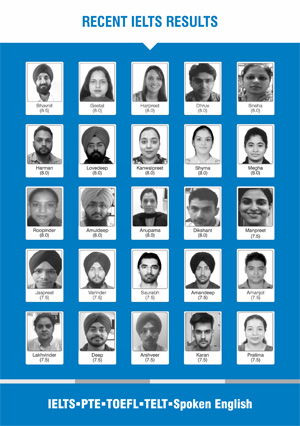 Competitive Exams
SSC
Bank PO
Bank Clerk
Railway Exams
Punjab Govt.
---
Ielts
Study IELTS with Qualified teachers and score high in your IELTS exam.
We assure you to achieve high bands in IELTS exam.
Exclusive course material.
Practice test and notes.
Limited number of students in each class.
---
French
French is an official language in 29 countries, most of which are members of la francophonie, the community of French-speaking countries. It is spoken as a first language (in descending order of the highest number) in France.
Read More
---
Spoken English
Spoken English is what people do when they want to learn how to speak and understand the English language. People learning English often learn to read and write English at the same time.
Read More
---